DEADLINE TO REGISTER FOR TRYOUTS IS AUGUST 19TH NO WALK UPS WILL BE TAKEN
It is important to watch this full video before signing up for tryouts.
This takes the place of our normal parent meetings.
After watching this video if you have any questions, please use only the contact sheet at the bottom of this page. We will create a list at the very bottom with frequently asked questions along with answers to those questions.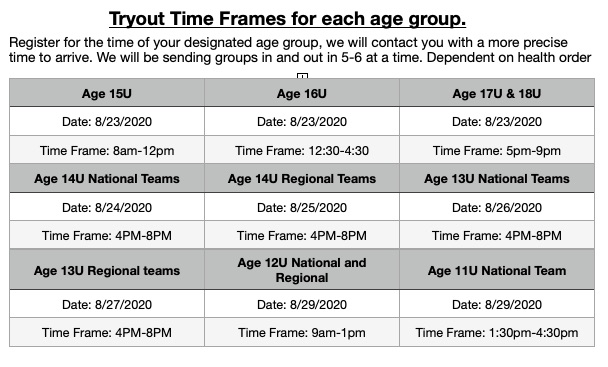 Commonly Asked Questions click on the "+" sign to see the answers.