Allen Allen – New Mexico Indoor & Outdoor Volleyball Training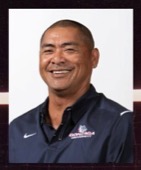 ARVC announces Allen Allen (former USA National Team) will conduct a volleyball camp in the State of New Mexico. Allen, who is currently a CEO of Cats Volleyball Club at Spokane, Washington. Coach Allen will host a two-day indoor volleyball camp and half-day outdoor volleyball clinic. To register your athlete, please click HERE.
For more information, please contact Fred Ader at 505-480-4196 or email: fmader@arvcrebels.com.