Alma Carrillo
14SW Head Coach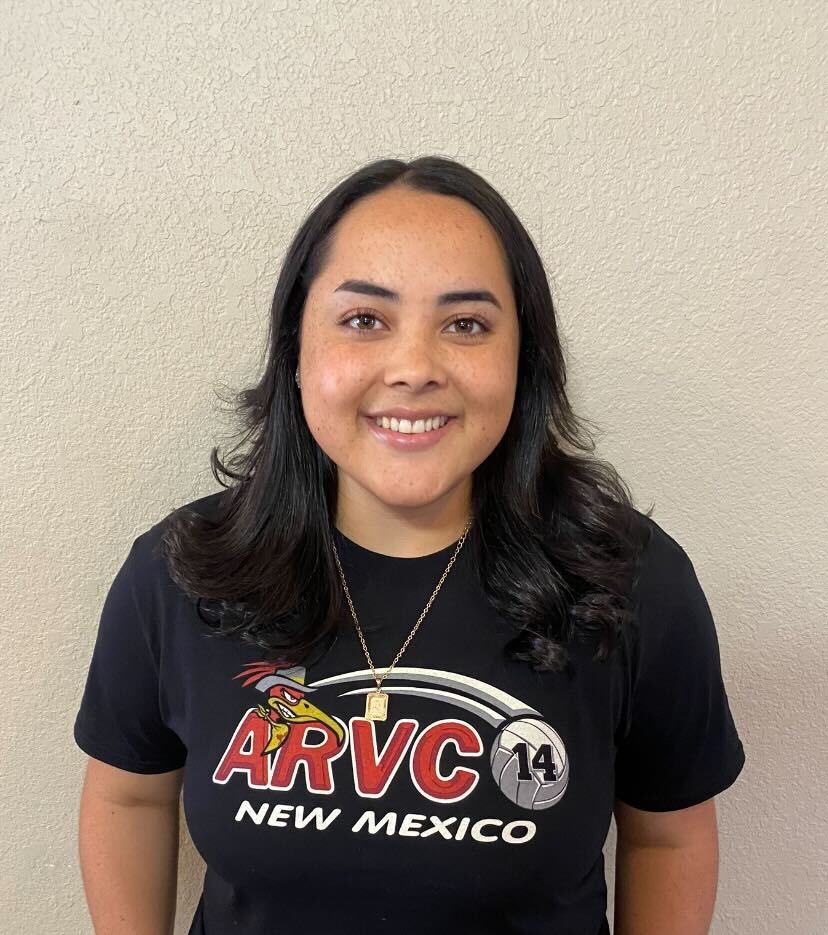 Meet Coach Alma from Rio Rancho, NM. She comes to ARVC with a decade of experience on the court, playing throughout middle-high school and now recreationally, as a Defensive Specialist & Setter.
With three years of coaching under her belt, she's guided players aged 13 to 16. Her ultimate goals is to boost communication, self-confidence, and foster a positive, safe and competitive environment.
She is currently attending college at CNM pursuing her major in criminology. Outside of school she works for at Safelite Solutions handling insurance claims.
She wants to be able to help her players play to their full potential so they can play at high levels and keep a good competitive mindset.
Coach Alma's Favorite Quote: "Play with your heart"