Brenda Baeza
Girls 15N1 Head Coach
Boys 16N1 Head Coach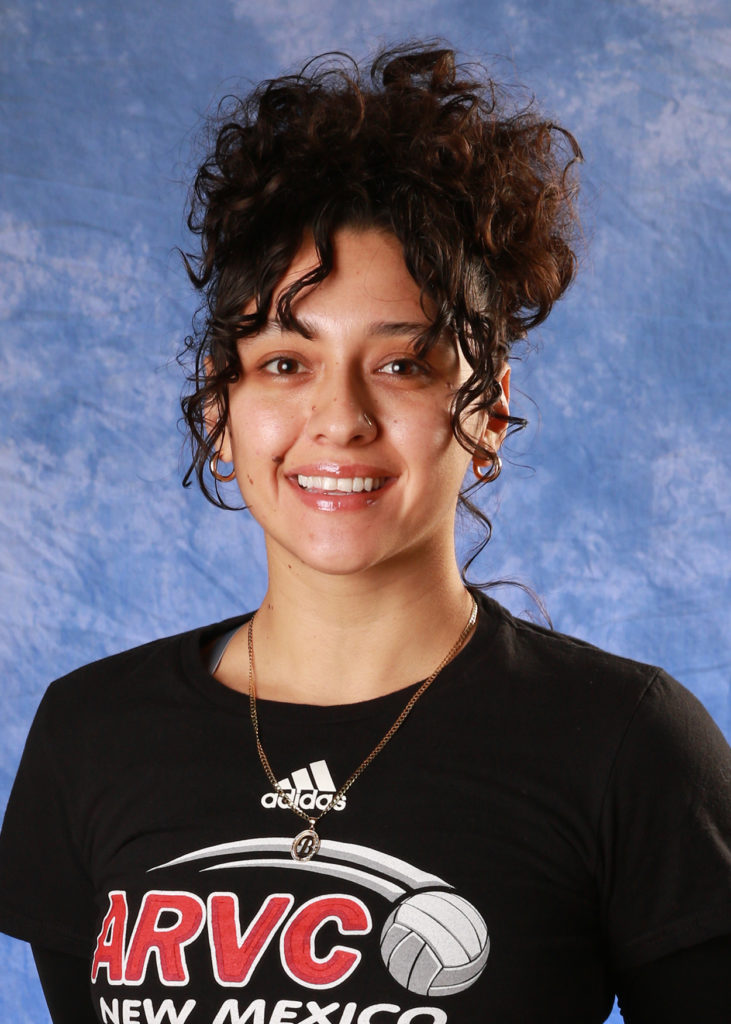 Brenda Baeza, from Los Lunas, New Mexico. 
She was a two-sport athlete for Valencia High School, competing in both volleyball, basketball and threw javelin.
Since graduating, Brenda has coached four years of club volleyball and three seasons as an Assistant Varsity Coach at 5A Sandia High School (2019).
She's entering her 5th year with ARVC. Last year she lead her 14N1 Girls & 16N1 Boys to 2023 Nationals! She's a strong believer in creating strong team chemistry by establishing trust, commitment & a competitive mindset from the start.
Brenda enjoys playing volleyball, basketball, kayak, weight lift & staying active when she's not coaching.