Jenni Degreef
10U Academy Coach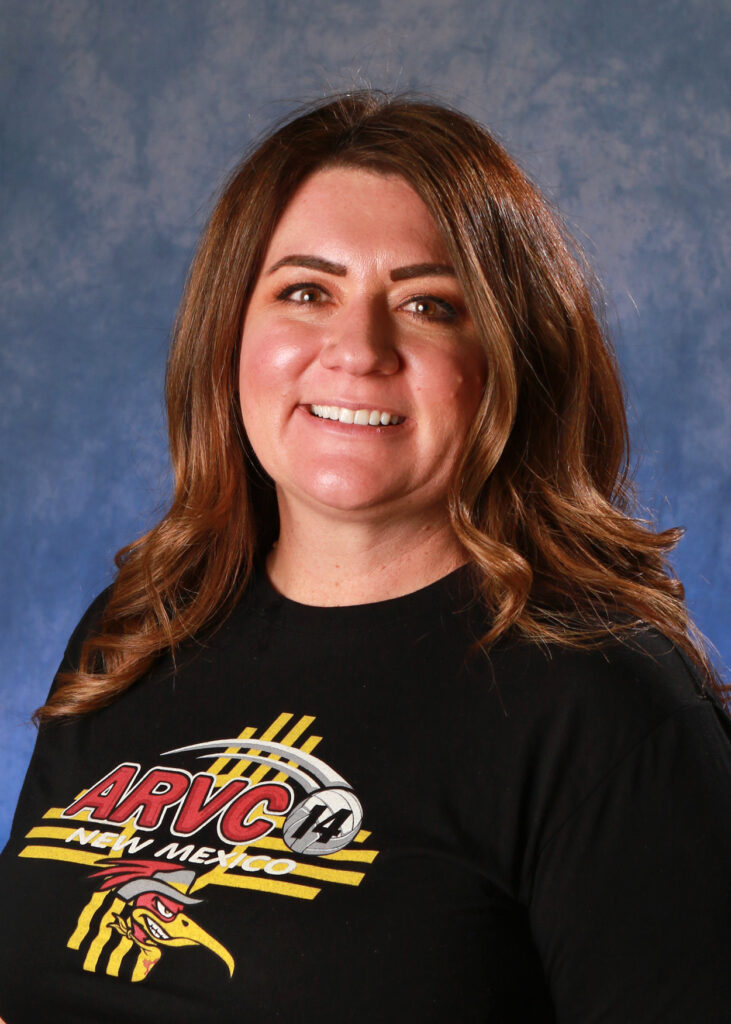 Jenni was born and raised in Minnesota. She played middle school and high school volleyball for the North Branch Vikings. She played club volleyball from u16-u18 for a local club. Jenni moved to Albuquerque in 2002 for her first job out of college. She has continued and continues to play through grass doubles, sand doubles, and Lobo League for almost 20 years (RIP).
Jenni started coaching for ARVC in 2008 for the 14-2 team that she coached until 2011 when Reagan was born. Jenni started back coaching at Albuquerque Academy in 2022 for the middle school volleyball program and back with ARVC at the 9-11u Academy and STP summer programs.
Jenni holds USAV-IMPACT and NFHS certifications in volleyball coaching, as well as a partially completed USAV CAP Level 1 certification.
On a professional note, Jenni is an Albuquerque Business First 40 under Forty Award Recipient (2020), NM Tech Council Women in Technology Award Recipient (2018), previous president of the board of directors for the New Mexico Gas Association (2017-2023) and ARVC (2009-2011). She holds a masters degree in Manufacturing Engineering, and bachelors degree in Materials Science and Engineering as well as being a licensed professional engineer in the state of New Mexico. She authored a patent on "System for Energy Harvesting and/or Generation, Storage and Delivery."
Coach Jenni's Favorite Quote - "Hard work beats talent when talent doesn't work hard"