Matt Bledig
16N1 Head Coach
Boys Program Director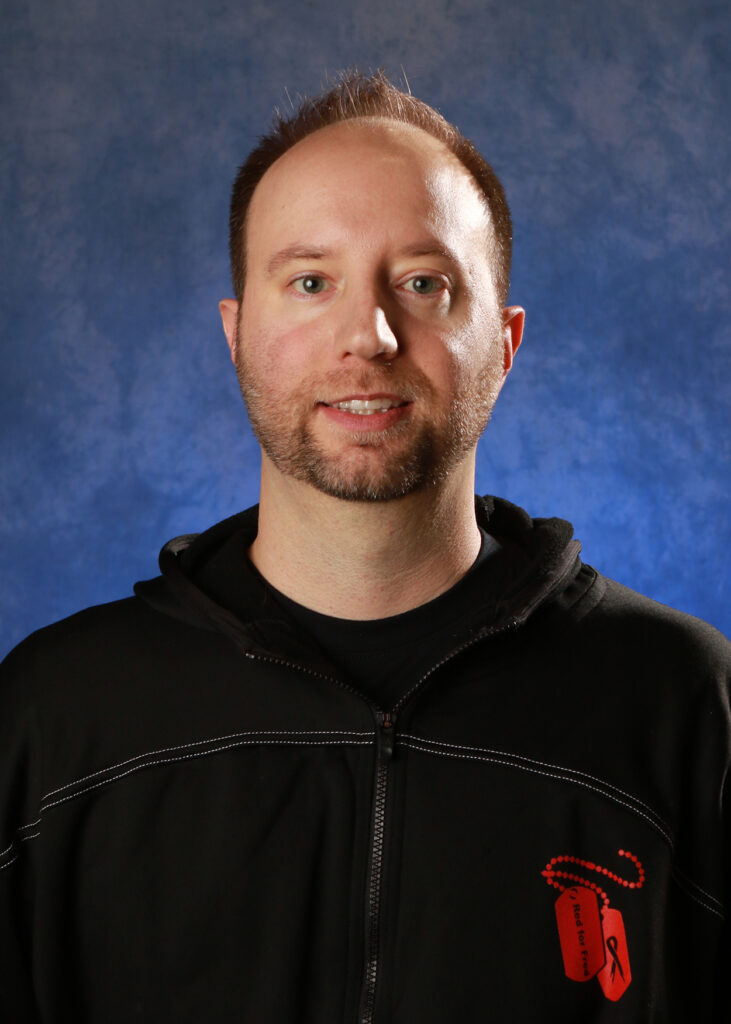 Coach Matt Bledig is originally from Skokie, IL.
He and his family moved to Albuquerque from Colorado Springs, CO in the summer of 2020 and Matt has been able to increase his availability at ARVC ever since.
He has assisted 14N1, 17N2, 15R2, 16Boys, 14Boys, 12Boys all while chasing around his 2 young daughters as a stay at home dad.
Matt played college volleyball at the University of Iowa (big 10 club) and at Clarke College (D3 in a D1/D2 conference.) He played setter or outside hitter depending on what the teams needed each year. He earned mvp of the Iowa Spring Fling tournament while at Iowa and Academic All-Conference in the MIVA while at Clarke College.
In Iowa, he coached for Iowa Rockets VBC where he helped several teams as both a head and assistant coach. Matt interned as a student coach at The University of Wisconsin Platteville and then became a full-time assistant coach the following season at UWP as well. He was responsible for the team offensive system and coached the liberos and serve receive systems. Matt also did a lot of recruiting at tournaments throughout the Midwest. Making it to the NCAA tournament and having a middle record 699 kills in a season are two highlights Matt will never forget.
Matt moved to Colorado Springs to take a full-time lead coaching job at Colorado Juniors VBC where he worked for 12 seasons in total. While at CJVBC he was the libero/passing/defense lead coach while also working closely with setters and all hitters. Matt led many of the youth programs. He was a coordinator and lead coach for all ages from 7-18. He also coached a lot of one on one and small groups in private/semiprivate lessons for all ages and all skill levels.
As a coach at CJVBC, 17 of his teams qualified in 11 consecutive seasons for USAV nationals, with 10 of those teams being in the open division at nationals (The top division in the country.) His teams' highest open finish was 7th place overall. A highlight Matt will never forget would be his 17s team finishing 45th at crossroads, and then everything clicking for his team to truly understand how to train to compete and then double qualifying with a 4th in Vegas and a 2nd in Philly for a double qualification USA division season.
One of Matt's goals has been to help athletes learn to be competitive at both the local and national level, giving them the feedback, confidence, and skill to be the best version of themselves when it matters most. At Colorado Juniors, more than 98% of the athletes on teams Matt coached went on to play collegiate volleyball!!!
He is entering his 25th year of coaching, and 21st year of club coaching. This will be Matt's 4th year at ARVC.
Matt took over the ARVC Boys Director role in January 2023 and hopes to keep growing the game and adding opportunities for all boys in the state, especially the ones that choose to play at ARVC.
Matt's Favorite Quote - "If at first you don't succeed, try doing what your coach told you to do the first time"
Matt's Coaching Philosophy - "I love helping athletes improve their skills, become tougher mentally, and compete with confidence to achieve their goals and dreams.  It's a difficult/different path for every athlete but always the same rewarding outcome."