Victoria Spragg
18N1 Assistant Coach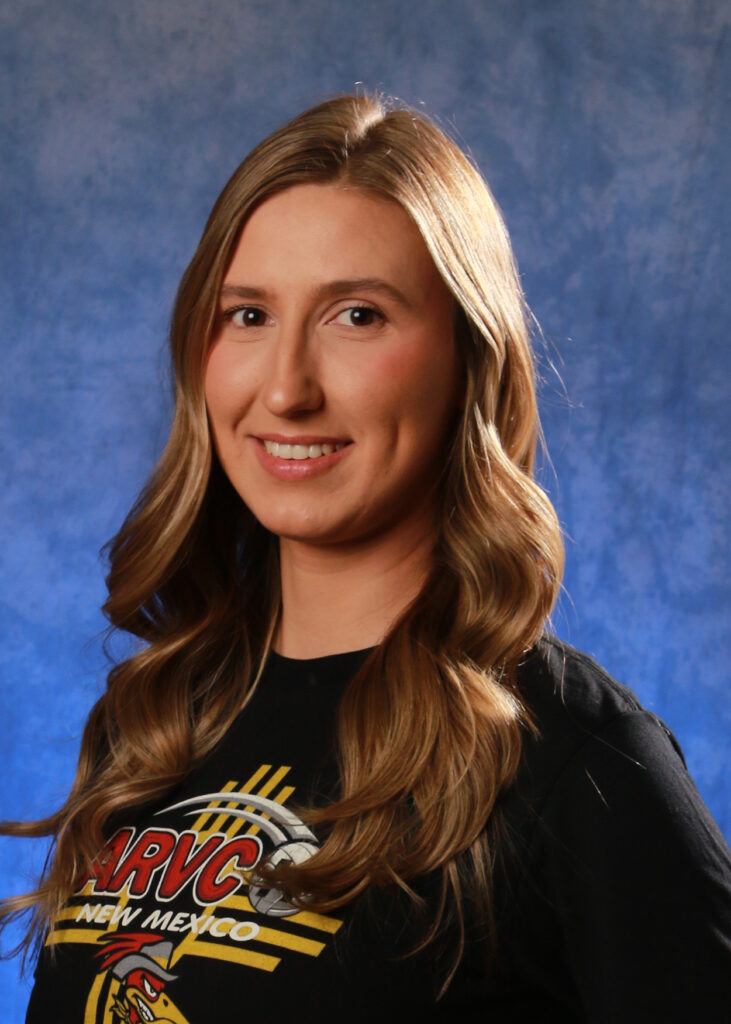 Coach Victoria Spragg was born in North Carolina, but was raised and attended high school in Belen, NM.
She started her playing career in the 7th grade and played on varsity at Belen High School from 8th grade to her senior year.
She played for New Mexico Juniors starting in the 10th grade and received the New Mexico 6-AAAA 2013 player of the year during her senior year of high school.
She then went on to play at the University of New Mexico as a middle blocker from 2014 to 2019, where she obtained her Master's in Accounting. During her time at the University of New Mexico, Victoria was named to the 2016 UT Arlington Invitational All-Tournament Team as well as being named to the Cyclone Invitational All-Tournament Team in 2017. In 2018 Victoria was named Mountain West Offensive Player of the week and finished her career with the sixth-most blocks by an individual all-time in a single season, sixth all-time block assists for an individual in a single season and fourth all-time in assisted blocks with 342 and in total blocks at 405.
Victoria started coaching as a collegiate athlete for the children's programs at the University of New Mexico, and assisted club teams such as the New Mexico Venom Volleyball club.
This will be Victoria's 2nd season with ARVC.